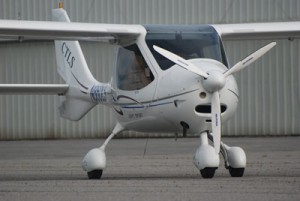 For more than 30 years the people behind Flight Design have been professionals in sport aviation.
Beginning with gliders in the early 1970s, and progressing to light-sport aircraft, Flight Design has approached aviation and the manufacture of its aircraft as professionals.
In close cooperation with its dealers and pilots, Flight Design continuously develops and improves its line of aircraft. Flight Design employs a team of 25 engineers to design and refine the CTLS, the CTLE and MC aircraft. A team of 200-plus workers in Germany and Ukraine contribute to the high-tech design and manufacture.
Technical innovations and continuously improved safety characteristics are a large contributor to Flight Design's sustained growth. Since production of the high-technology, carbon-fiber CT was launched in 1997, more than 1,500 airplanes have been delivered to customers throughout the world.


Safety...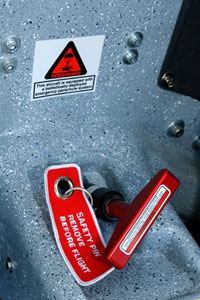 The CTLS and the CTLE has been certified to international airworthiness standards in the United States, Europe, China and India. These aircraft were developed by Flight Design's professional engineering staff with safety as the number one priority in their minds and includes a number of safety specific design features.
The structure of the CTLS and the CTLE is over 90% carbon fiber and aramid which provides superior cockpit protection or "Safety Cell" for the pilot and passenger. In addition to the structural safety built into the CTLS and CTLE, four-point safety harnesses and wing located fuel tanks are just a few of the well thought out safety features of this state-of-the-art aircraft.
Look at the following items:
All Standard
* Kevlar safety cell
* HI Speed – airframe parachute system
* Fuel in the wings (not the fuselage)
* Large fuel capacity – for Range and safety
* Fuel selector (under ignition switch) – cannot start with fuel selector Off
* Landing gear attach points and strength exceed minimums – hard landings less of an issue
* Thorough independent verification of testing and multiple third party review of ASTM compliance
* Quality processes for support aftermarket and for new planes
* 3D visibility- plus  raffic alerts, Nexrad WX, and audible and visual Terrain alerts
* Fire suppression with firewall blanket
Comfort...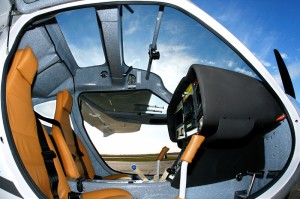 The large cabin of the CTLS and CTLE has a width of 49″. The 2-way adjustable seats and  extra-wide cabin doors makes for easy entrance and a comfortable experience for you, your passenger or flight crew. The ergonomic arrangement of the controls and instruments, plus the CTLS terrific visibility, makes long flights and learning to fly more relaxing and enjoyable.